PHOTOCHROMIC
Protect your eyes indoor and out.
Best Sellers
Over 100,000+ Satisfied Sunglasses
Don't know what frames you have? Click Here
- 100% UV Protection
- Lens Category 1 Indoors
- Lens Category 3 Outdoors
Our Photochromic lenses with blue light filtering start out with a light hue and change to a dark grey, accommodating your visual needs by adjusting to your surrounding lighting conditions. Whether you're biking through the woods or doing some late-night studying, we've got your back. Our lenses provide safety, comfort, and visual clarity all while saving you from the headaches, eye strain, and sleep troubles caused by blue light emitted from electronics.
Digital devices are everywhere. So is Bluelight. See Full Post
All electronic devices emit Blue Light
Overexposure can cause headaches, eye fatigue and more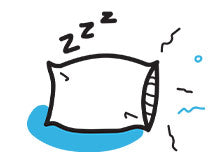 Reducing Blue Light exposure helps with sleep
Our Lenses help filter out blue wavelengths