Not to worry! In most cases this can be human error or a false scan, and the package is found within the next business day. If not, ensure your shipping address is correct, a neighbor or front desk doesn't have it, and then reach out to us. 
Every pair of Fuse Lenses are made from optical grade Polycarbonate that is shatterproof, 100% UV protected, and the same quality material (or better) than the big name brands. 
All of our lenses come with a 60-day guarantee! So test them out, if you don't love them - let us know! PS- Every pair of lenses comes with a lifetime warranty.
Just wipe 'em down with included microfiber bag! Before cleaning, always blow off debris that can cause scratches. For extra dirty lenses, use soapy water. To extend the life of your lenses, keep away from saltwater and chlorine, or rinse after contact. Read more here.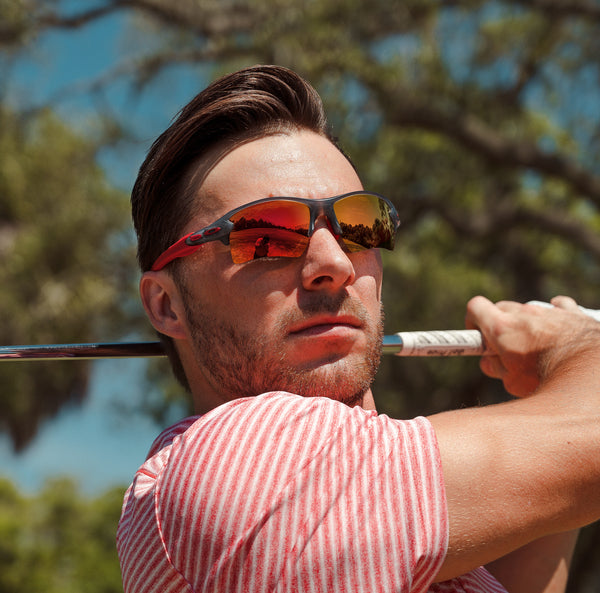 Perform in Prescription
Don't let blurry vision get in your way. Fuse Lenses is available in the highest of prescriptions with multiple custimizable options.
Shop Prescription Frames
Enhance your World
Experience color in a whole new way with our newest lens technology. AMP Color Enhancing Lenses are also available to purchase in our Fuse Sunglasses.
Explore AMP Sunglasses