Fuse Replacement Lenses For


Persol 3143-V


Starting At $24.99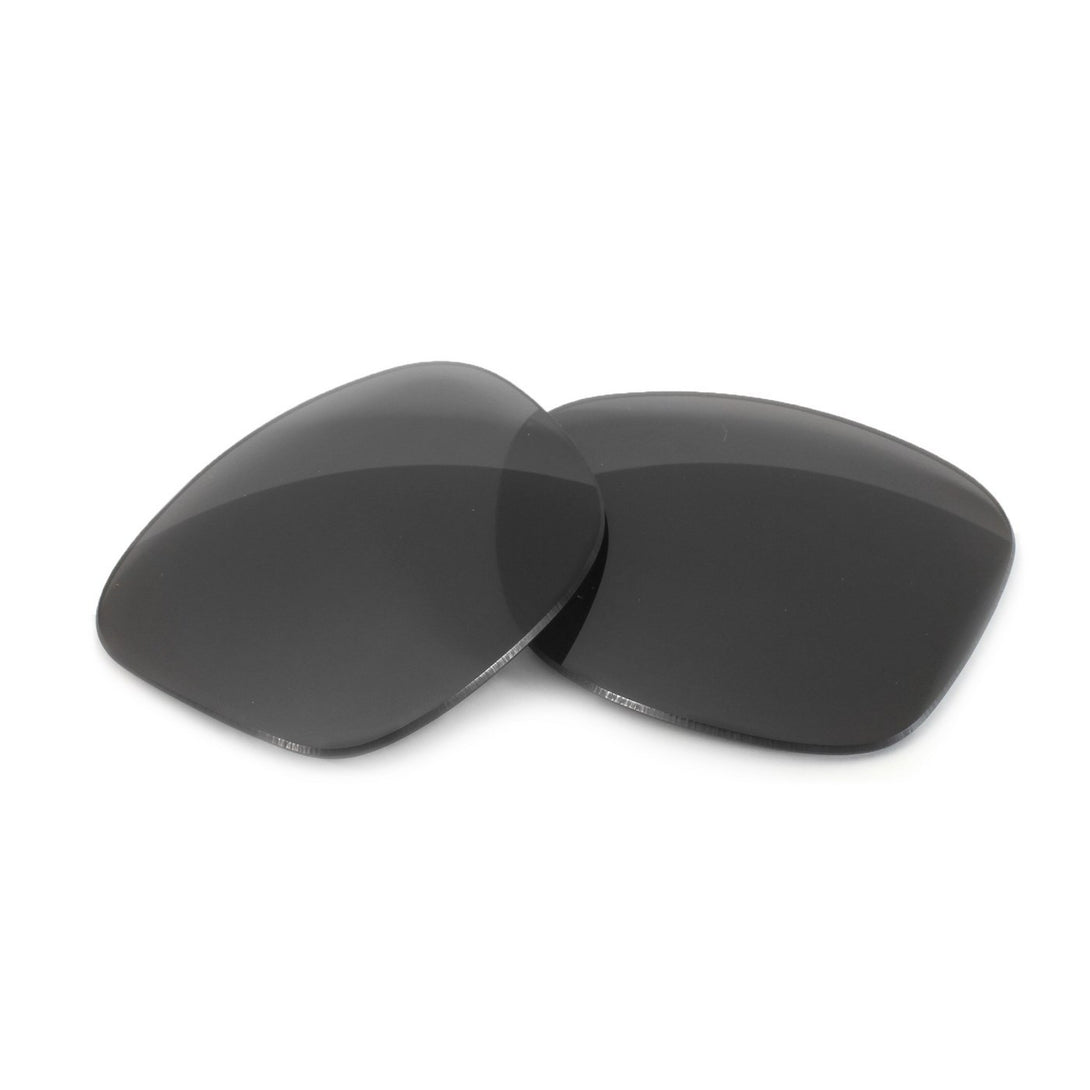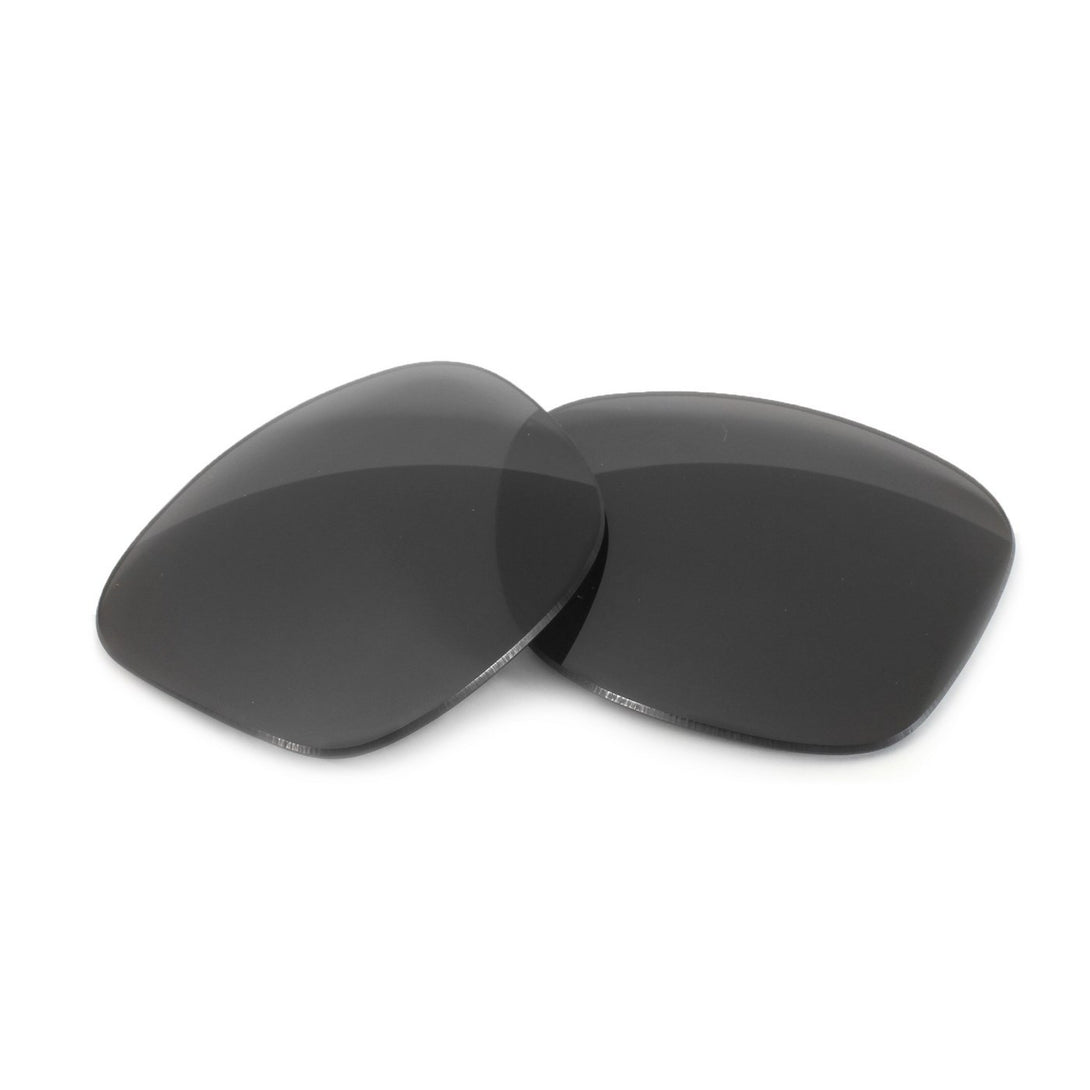 ---
Can I replace the lenses in my Persol 3143-V sunglasses?
Yes! It's easy to save your scratched Persol 3143-V sunglasses and replace your lenses with Fuse Lenses, without fear of damaging your frames. If you aren't sure of the exact model sunglasses you have, we can help you find the right lenses.
Buy with confidence!
Every pair of lenses comes with a 60-day fit guarantee. No questions asked.
Learn More
Add another lens for 40% OFF
+
How to replace the lenses in Persol 3143-V sunglasses
In just a few easy steps, you can upgrade your Persol 3143-V sunglasses with new premium quality lenses from Fuse Lenses. Watch this video to learn how to correctly fit your new lenses in your frames.
Remove old lenses
from plastic frames
Grab frames facing away
Push on nasal corner
Install lenses
Hold frames facing you
Line up edge of lenses with frame
Press lenses into frame
Clean
Use microfiber cloth
Wipe in circular motion

Did you know that as of 2014, just one giant company owned 80% or more of all sunglasses sold in the United States?
This company owns almost every sunglass brand you can think of and pits them against each other as if they are separate. They own the stores in the malls. They even invade your local fishing and surf shops. They spend an unimaginable amount of money to advertise their newest products - and they do it all without mention of replacement lenses. We probably don't need to tell you that selling sunglasses is their priority and that selling replacement lenses to extend the life of the sunglasses they just sold to you ISN'T. It's no wonder most people don't know that this product exists. In fact, if you made it here, you are one of a small group to be in the know. If a brand does happen to offer some replacement lenses, you might notice that our lenses often cost less than half of what they charge. They price their lenses so high that if you are on the fence about replacing or buying, you are more likely to say "shoot, if lenses cost that much, might as well just buy a new frame." Sound familiar?
We want to change that.
Our business is to help you extend the life of your sunglasses at a price that makes sense. Unlike the big brands, we don't have hefty expenses on research and development, HUGE advertising campaigns, and high-powered executives with lavish lifestyles. We are just a small, independent company with about 30 employees right here in the USA. This allows us to offer the same quality lenses as the big guys with less of a price tag. We prefer to invest our dollars in people, processes, and equipment so that we can control our costs and pass the savings along to you. Since we're on the subject of price, did you know you can buy around 5 pairs of our replacement lenses for the same cost as an average pair of brand name sunglasses?
It's not JUST about the price.
When you place an order with us, we custom cut each pair of lenses to order in Clearwater, FL on our state-of-the-art equipment (same as what you would find in big brand's factories). Then, our team cleans, inspects, and packages up your order. This process usually takes around 1-3 days - but it's worth it. There are tons of small lens companies that pop up, buy pre-cut lenses in bulk, and sell them to you for less. If you just want replacement lenses, they work. What those brands don't do is stand behind their products and their quality.
We know lenses.
When Fuse was formed nearly 10 years ago, there were two primary lens materials available: Triacetate (TAC) or "Bent Sheet" Polycarbonate. Many "affordable" brands still use Triacetate lenses today. It is a widely available, inexpensive material. The problem is that the visual acuity of TAC is so bad that most manufacturers produce the lenses at only a 1.0mm center thickness to reduce the amount of inherent haze and aberrations in the material. That's pretty much a fancy way of saying factories have workarounds to make TAC into a lens that is optically barely passable. Bent Sheet Polycarbonate is a rigid, durable material produced in large sheets, cut into rectangles, and then bent to a curve in a heated, hydraulic press. This process is not only its namesake but also its shortcoming. Coatings that get added to the surface meant to protect the material are stretched out during this process, making the lenses easier to scratch and delaminate. Even worse, while Bent Sheet Polycarbonate does have optics superior to TAC, neither material can be used in the production of prescription eyeglasses and, for that reason, aren't considered to be "optical grade."
Those options weren't good enough.
Over the years, we worked alongside some of the top lens material manufacturers on the development of an optical grade, injection molded Polycarbonate lens. Instead of starting as large sheets, the Polycarbonate material is melted down to a liquid and injected into a metal mold at high pressure to form the base shape of a lens. You might not notice a difference looking through the lens, but it's worth it to us. This change in process allowed us to not only offer an optical grade Polycarbonate, but also increase our scratch resistance and coating durability 3x. These days, you'll find injection molded Polycarbonate in most high end sunglasses and the majority of prescription eyeglasses in the US because of its higher index, lighter weight, and extreme (virtually bulletproof) shatter resistance. It is the material we use in all of our lenses.
We guarantee you'll love our lenses.
And we're not just saying that. We literally guarantee it. If you are unhappy with your lenses in any way, we will replace them for no charge within 60-days of your purchase. We're talking to all you indecisive shoppers out there, too. We will let you change your mind. Why do we do this? It goes back to when we were founded on a customer request. He came to us wanting to replace a whole pair of sunglasses that we couldn't order. His frames were fine though, he really just needed new lenses. After we replaced the lenses, he was so excited to show them off that 5 more orders came in right after. We learned from our very first customer that working to listen and resolve your concerns is how we grow. We strive to create those "I can't wait to show everyone" experiences.
We're with you the whole way.
Long after you press "buy," our team is still behind you. We work hard to earn your satisfaction. Not only do we guarantee fit and offer that 60-day satisfaction guarantee, but we also warranty our replacement lenses against anything for life. That means you can get a replacement no matter if you scuffed a lens or your dog wanted a snack. When you reach out to our customer support team you talk to a real person that wants to help you get the right lenses. No robots or obscure warranty processes. You reach out with an issue and we help you; it's as simple as that.
What do you think? Do you agree with our approach to lenses?